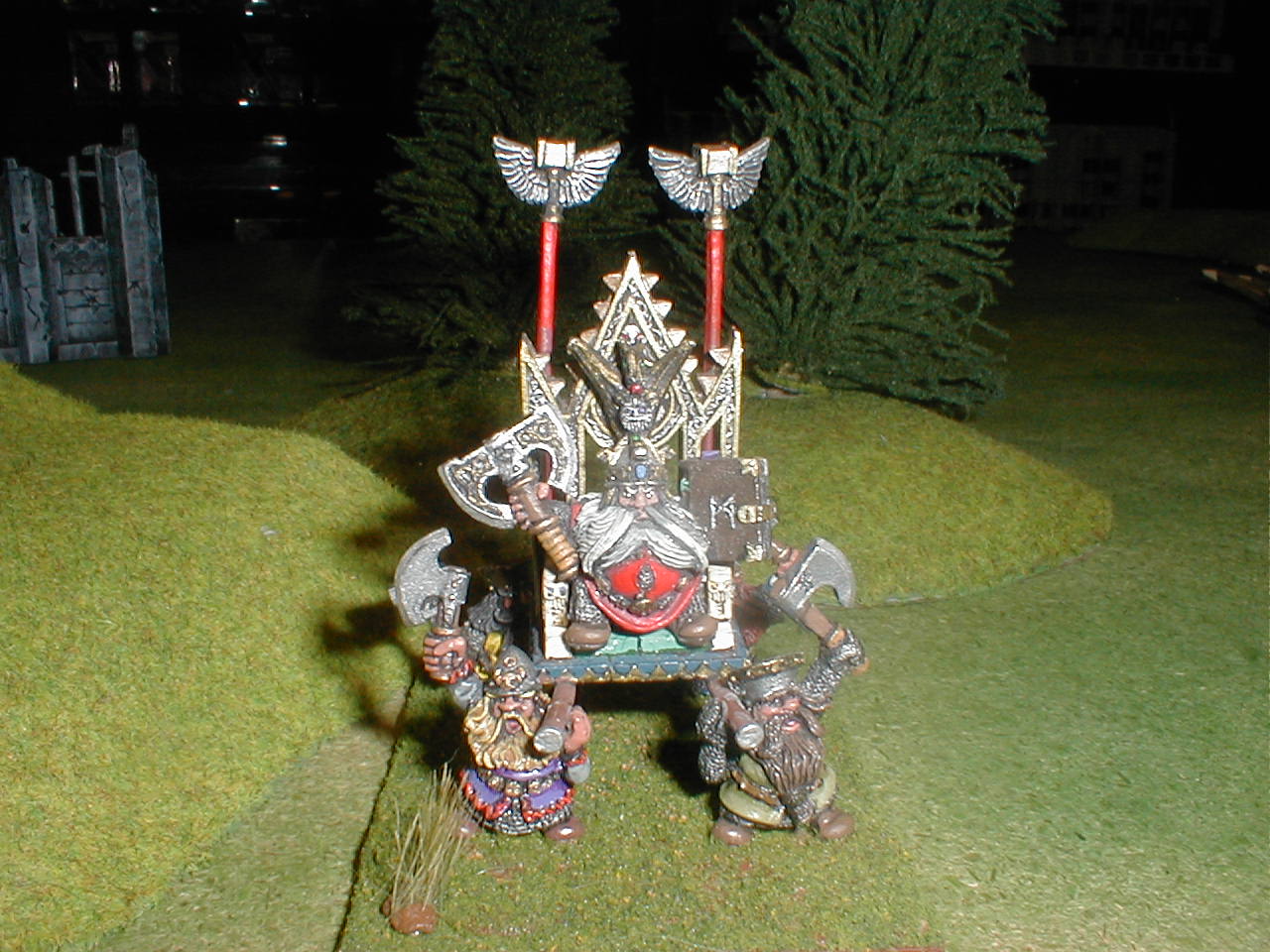 King Aethelred the Over-Ready
Yes, it's true. I'm a painting prostitute.

Welcome to my world.

I've been painting wargame figures for about 13 years now;
mostly self-taught, though my earliest efforts were supervised by such Indianapolis old-schoolers
as the Lortz Brothers, George Toplis, Jim McFatridge, Mike Nall, and Steve Whiteside.
Most of my painting is still done on my own behalf--
I have tons of my own figures, mostly fantasy, some historical,
taking up space in my far-too-small house. But I also paint for money, thus my prostitute alter-ego.
I've painted hundreds of orcs among Mike Nall's thousands; painted bloodbowl teams, 40K units,
special characters galore, and even a surprisingly large commission of 15mm historicals.

The links off this page will take you to a small gallery of my work. If you're looking for a painter, hopefully this will help convince you to give me a shot! Well, after I finish all those lizardmen for Evan....